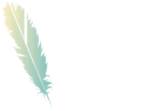 THE NAVAJO
Beauty is before me, and
Beauty behind me,
above me and below me
hovers the beautiful.
I am surrounded by it,
I am immersed in it.
In my youth, I am aware of it, and, in old age,
I shall walk quietly the beautiful trail.
In beauty it is begun.
In beauty, it is ended.
NEVER GIVE UP
Never give up
No matter what is going on
Never give up
Develop the heart
Too much energy in your country
Is spent developing the mind instead of the heart
Develop the heart
Be compassionate
Not just to your friends
But with everyone
Be compassionate
Work for peace
In the your heart
And in the world
Work for peace
And I say again
Never give up
No matter what is going on around you
Never give up
His Holiness The Dalai Lama
& Ron Whitehead
(See my Tibet page...)
The Art of Living Well
LOVE LIFE
TAKE
great pleasure in
SMALL OFFERINGS
BELIEVE
that the world
OWES YOU NOTHING
UNDERSTAND
that every gift given to you
IS EXACTLY THAT
REALIZE
that people who differ
from you
CAN BE FOUNTS OF FUN
Maya Angelou